Strike King Optics 11 Sunglasses
Strike King's S11 Optics were scientificially engineered with high contrast lens which tailors the light spectrum to teh actively enhance the visual clarity for all fishing conditions and outdoor activities. These polarized sunglasses have 11 layers of superior lens technology to help repel oils, dust and water which will prevent water spots and make them easy to clean. The also offer an anti-reflective coating which prevents light from bouncing off the rear of the lens to the eye resulting in a clearer, non distorted image.

Gray Lens - Best for bright, sunny conditions
DAB (Dark Amber Brown) Lens - Great all around lens, terrific in cloudy conditions.
Cloud Yellow Lens - Superb in low light conditions like early or late in the day & heavy overcast.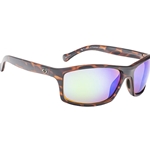 Brazos
SG-S11961
Matte Tortoiseshell Frame
Multi Layer Green Mirror
Amber Base Lens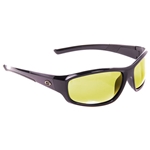 Bristol
SG-S1175
Shiny Black Frame
Cloud Yellow Lens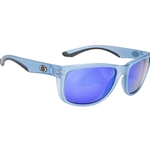 Cumberland
SG-S11941
Matte Translucent Blue Frame
Multi-Layer White Blue Mirror
Gray Base lens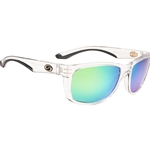 Cumberland
SG-S11942
Shiny Crystal Frame
Multi-Layer Green Mirror
Amber Base Lens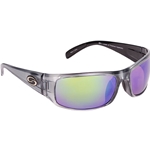 Okeechobee
SG-S11582
Shiny Clear Gray Metallic
Black Two Tone Frame
Multi-Layer Green Mirror
Amber Base Lens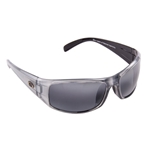 Okeechobee
SG-S1158
Clear Gray Metallic
Black Two Tone Frame
Gray Lens