6th Sense Crush 300DD
The 6th Sense Crush 300DD deep diving crankbait has taken deep water cranking to the next level. Designed to quickly and efficiently dive to depths of 14-19 feet with less drag, this bait maximizes the strike zone while adding a fish-attracting turbulence trail. Sharp VMC black nickel hooks and top of the line paint schemes with realistic 3-D gill plates, 3-D eyes, and 3-D scales differentiate the Crush 300DD from all other deep diving crankbaits on the market.

Dives: 14-19ft
Weight: 1oz
Length: 3"

Advantages of the Crush 300DD:
-Deflecting Lip Geometry: Quickly rebounds off thick brush, trees, rocks or any other type of cover while maintaining position and trajectory.
-Faint Rattle Chamber: Resonate light knocking sounds that provoke strikes without spooking finicky fish.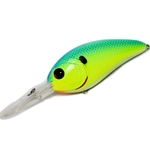 Blue-Treuse Shad
300DD-BTS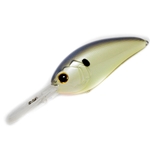 Chartreuse Pearl
300DD-CP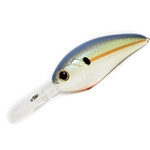 Chartreuse Threadfin Shad
300DD-CTS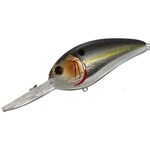 Chrome-Treuse Shad
300DD-CS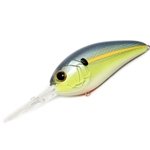 Sexified Chartreuse Shad
300DD-SCS