Live Target Pinfish Swimbait
Fish the LIVETARGET Pinfish Swimbait near pilings, rocks, mangroves, docks, grass flats or other structure where fish hide. This swimbait is factory rigged with a heavy-duty hook; be ready to heave big fish out of cover with confidence. Saltwater.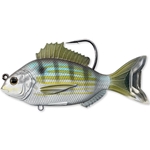 Silver/Green 3-1/2"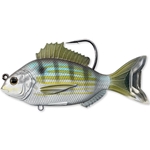 Silver/Green 4"
PFS105MS719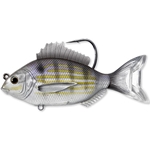 Silver/Violet 3-1/2"
PFS93MS718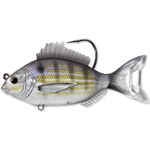 Silver/Violet 4"
PFS105MS718