Spro Aruku Shad
    The Roland Martin Signature Series ArukuShad Jr. 60- 3/8oz is the go to bait when you need to match the hatch. The ArukuShad Jr. is smaller, more compact and will attract bass with its rattling vibration. Fishing with the ArukuShad Jr is like ringing a dinner bell for predatory fish who are feeding on smaller forage. This lipless crankbait locks nose down on the bottom without falling over on its side. 
    The Spro ArukuShad 65- 1/2oz was disigned by professional fisherman Roland Martin. This ArukuShad is 1/2oz, features realistic finishes and comes in many fish catching colors.
    The ArukuShad 75- 5/8oz does things no other lipless crankbait can. Uniquely made to lock on it's nose on the bottom, it is a great tool for bedding bass. Desingd to run nose down, it is the most weedless lipless crankbait on the market. Super loud rattles. All Spro ArukuShad Series come with two super sticky sharp Gamakatsu hooks.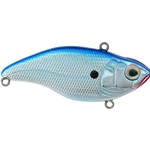 Chrome Blue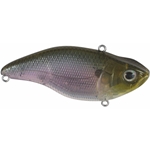 Spooky Shad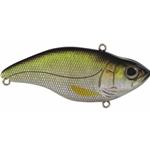 Wild Shiner