6th Sense 6" TRACE Swimbait
The Trace is a multi-jointed swimbait that stands alone when it comes to action and functionality. Measuring at 6 inches, the Trace swimbait has a 4-piece body that produces a life-like swimming action. What sets it apart is the interchangeable tail that is made from extremely durable soft plastic equipped with a built-in, hidden, screw lock.  This feature keeps the tail connected to the hard body and was designed to maintain the life of the Trace.  With two different models, floating and slow sinking, the Trace will allow you to fish the depths of your choice.   The slow sinking model has a horizontal fall keeping the Trace level as it sinks. Each one comes with super sharp black nickel hooks, 3D scales, premium paint schemes, and 3D eyes to make this swimbait as good as it gets.
NOTICE: Do not store in high heat. Do not store with other soft plastics. Our recommendation is to keep stored in original packaging.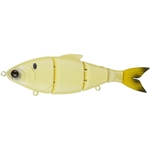 Bone Pearl
TRC6SS-BP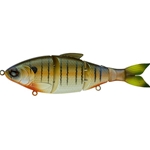 Cajun Gill
TRC6SS-CJG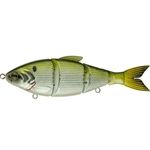 Shad Hammer
TRC6SS-SH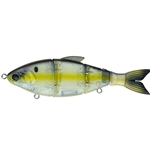 Shad Sense
TRC6SS-SDSE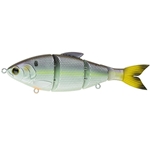 Wild Shad
TRC6SS-WS
---
Customer Reviews